Set above the surrounding coastal suburbs, Buderim is unique in that it offers its residents the best of country living with immediate access to Australia's best surf beaches. Buderim is set in a number of fabulously colourful parks and reserves, offering young families the perfect place to relax and thrive. Although famous for ginger and tourism, the area's prosperity was originally built on timber, sugar, citrus, coffee and bananas.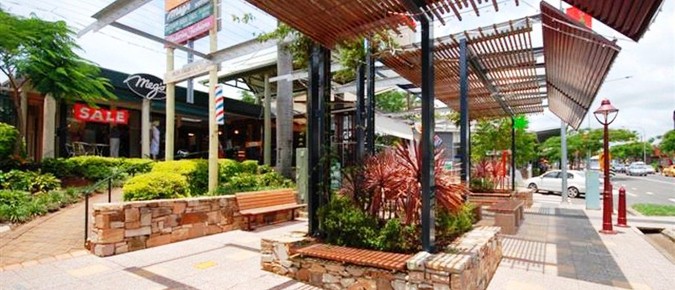 Things to do:
Boasting a vibrant blend of practical essentials and luxurious extras, Buderim Village is boutique shopping at it's best! From quality fashion, jewellery and gift shops, to food, flowers and bookstores, you'll always find that something special that catches your eye. The Village is also well-equipped business wise with comprehensive finance, banking and legal services, and top class medical facilities.
Whether it's breakfast, lunch or dinner you fancy, it doesn't get much better than in Buderim. Our award winning cafes and restaurants are constantly buzzing with locals, tourists and business people. When the sun start's to set, aromas from around the world come out, as the Village restaurants prepare to host their guest's for the night. Test your palate with Thai, Indian, Italian, Chinese, Burmese, French and contemporary Australian flavours.
If you're not a shopaholic, maybe a little adventure is more your style. Follow the track through Buderim Forest to the waterfall, have a picnic in the Lions Park, visit Foote Sanctuary or Wirreanda Park, or walk down the old Tramway track site. These tracks are accessible all year 'round, don't forget to take a water bottle with you if you choose to conquer in the summer.
The Buderim War Memorial Community Association and various other community groups host a variety of special events throughout the year. If you're in the area, be sure not to miss the Australia Day celebrations, Buderim Craft Cottage Easter Fair, ANZAC dawn service and parade, Buderim Mountain State School Spring Fair and Carols by Candlelight, to name a few.
Everything the Sunshine Coast has to offer is easily accessible from Buderim. Our recommendations: Surf world famous Mooloolaba beach; Drive the scenic route to Montville and browse the boutique stores; Visit Australia Zoo, home of the Crocodile Hunter; Enjoy a few drinks in the Ettamogah Pub beer garden after a family day out at Aussie World.
Places to see:
A 45 hectare secluded rainforest less than 1km from the Village. Entry point to the walking trails are located off Harry's Lane and Quorn Close. Follow the trail through the abundance of tall trees, ferns, cascades and bird calls until you reach the Buderim Falls, a worthwhile reward.
The perfect place to take in the flora and fauna of Buderim, enter Foote Sanctuary from the end of Park Lane, stroll your choice of walking tracks and finish with a barbeque lunch. The 23 acres of land was donated to the community in 1948 and is now maintained by a volunteer group of locals.
A must see for visitors and residents, Pioneer Cottage in Ballinger Crescent is a living piece of local history. Built in 1880 by J. Burnett, an original resident of Buderim, the cottage is listed by the National Trust and National Estate Register, is owned by the BWMCA and cared for by the Buderim Historical Society.
Follow the path from the entry at Pine Street, the duck and lily ponds of Martins Creek will pass you by until you reach Royal Drive. Tom Rickards Park encompasses native flora, a favourite for the Lorikeet and Pale Headed Rosella. Our little secret – Veer off the path at the final turn and you will come across a monument to the Buderim-Palmwoods Tramway, which used to steam through in the early 20th century.
A local favourite for weddings and picnics, Wirreanda Park is famous for its Weeping Fig Trees planted more than 100 years ago. Located on the corner of King and Short Street, facilities include toilets, BBQ's and a kids playground. Bring a book or frisbee and relax or play, your choice.